PVC Structures and Awnings
PVC Structures and Awnings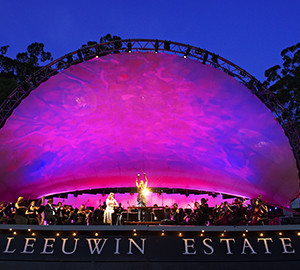 Taskers is leading the industry in custom designing, manufacturing and installing PVC Structures and Awnings. Taskers uses job specific weights and coatings for fabrics to guarantee the we meet all project requirements, Ie Fire retardant, Long life span builds, High wind load scenarios, extreme Chafe or corrosive environments.
Our wide range of fabrics means we pick the right fabric, at the right cost to save on investments costs over fixed Steel/sheet metal alternatives due to large weight reductions. Not to mention the value added Architectural component to a custom project!
A large range of colours is also available to colour match or brighten up the appeal of any project.
Quality Custom Designed Awnings
100% round monofilament architectural shade cloth, engineered for strength and durability in large scale projects
Commercial Heavy 430 is specifically developed for large span tension shade structures.With unparalleled biaxial stability it sets the new benchmark in architectural shade fabric.
Engineered in Australia specifically for large shade sail structures and extreme conditions, Commercial Heavy 430 is suitable for a wide range of applications from car parks to outdoor recreation areas.
With unparalleled biaxial strength and load carrying capacity, its monofilament yarns and patent pending intertwining knit pattern ensures that your shade structure will retain its design shape over time. It offers the ultimate combination of maximum sun protection, strength and durability to ensure maintenance-free long-life performance.
Each colour in the range has been engineered to meet a minimum shade factor of 90% and has been independently tested up to a factor of 94.9%. The fabric is designed to be long lasting under extreme Australian UV exposure. In fact, we're so confident in the durability of this fabric, it comes with a full 15-year warranty against UV degradation.
What Our Clients Say
With a commitment to providing our clients with a quality product backed by exceptional workmanship and customer service you won't be disappointed with Taskers.
We have had a Taskers shade sail since December 2013 and it is fantastic. Not only does it look fabulous and give us so much more usable space in our backyard, the UV protection it provides means or little boy has had so much fun outside ..

Call 9437 9222 today
 10 Blamey Place O'Connor WA 6163
accounts@taskers.com.au
Or simply fill in the easy form below and one of our friendly team members will get back to you as soon as possible.